Self-leadership: How good are you in leading yourself?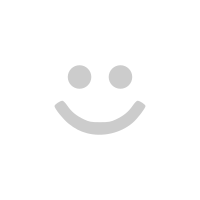 Geschreven door
Lars Tummers
Gepubliceerd: 23 februari 2014
Top Blog
Hits: 7027
Leestijd: 03:06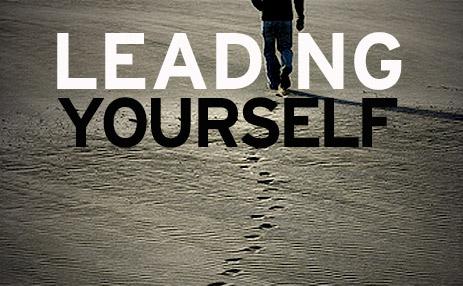 When most people think of leaders, they think of famous people like Martin Luther King, John F. Kennedy, or (when talking about toxic leaders), Adolf Hitler. But why not think about ourselves in term of a leader? Academics and professionals interested in 'self-leadership' chose this path. Self-leadership literature can provide important lessons for professionals. Self-leadership has been shown to result in greater career success, more job satisfaction and less stress.[1] Read this blog to analyze your own self-leadership skills.
Help jij graag mee om Platform Lerende Leiders gratis toegankelijk te houden? Bezoek dan ook eens onderstaande adverteerder en sponsor op die manier Platform Lerende Leiders.
The three self-leadership strategies
The founding father of self-leadership, Charles Manz, defines self-leadership as "leading oneself toward performance of naturally motivating tasks as well as managing oneself to do work that must be done but is not naturally motivating" (p. 589)[2]. Building upon Manz, many researchers on self-leadership distinguish between three self-leadership strategies: behavior-focused, natural rewards and constructive thought patterns.[1]
1. Behavior-focused strategies.
These strategies look at how you can complete unpleasant, but necessary, tasks. Sometimes, you just have to read a boring report or prepare a presentation on a topic you hate. One strategy to complete such tasks is to set specific goals and to reward yourself when you achieve them. Self-goal setting is related to the famous goal-setting theory of Locke and Latham. An overview of 35 years on goal-setting research shows that setting challenging and specific goals increases performance.[3] Furthermore, rewarding yourself – for instance with a vacation or even a good cup of coffee – can stimulate desired behavior.[4]
2. Natural rewards.
Although self-leadership scholars recognize that external rewards can be beneficial, they emphasize that natural, intrinsic, rewards are often more effective. Some children are naturally interested in learning. You shouldn't reward them for making their homework; this might even decrease their motivation. Self-leadership emphasizes that people should search for activities which they naturally enjoy. It goes beyond mere self-management by challenging people to be reflective about the work they do and the goals they have. What do you enjoy most? How can you adjust your job by giving joyful activities a greater share of the your workday?
3. Constructive thought patterns.
This last self-leadership strategy is also about being reflective. It focuses on your thought patterns. Are you negative about your own performance potential? A constructive thought pattern reflects on this, replacing negative thoughts by positive self-talk. This includes envisioning yourself successfully performing a challenging task (mental imaginary). In an overview article it was found that mental imaginary positively influences performance.[4] When you for instance have to present for a difficult audience, you should imagine how you give a fantastic speech, how the audience will react and how you will feel afterwards.
How good are you in leading yourself?
In sum, self-leadership theory can provide you with hints on how to increase your productivity. Possibly even more important, it could help you to reflect on your own work and life goals.
-----
Want to test your self-leadership skills directly (2 minute test, free of charge), see http://larstummers.com/self-leadership-good-leading/
This Blog for 'lerende leiders' is also published on Frontiers
References
[1] Stewart, G. L., Courtright, S. H., & Manz, C. C. (2011). Self-leadership: A multilevel review. Journal of Management, 37(1), 185-222.
[2] Manz, C. C. (1986). Self-leadership: Toward an expanded theory of self-influence processes in organizations. Academy of Management Review,11(3), 585-600.
[3] Locke, E. A., & Latham, G. P. (2002). Building a practically useful theory of goal setting and task motivation: A 35-year Odyssey. American Psychologist,57(9), 705.
[4] Driskell, J. E., Copper, C., & Moran, A. (1994). Does mental practice enhance performance? Journal of Applied Psychology, 79(4), 481.
[5] Houghton, J. D., & Neck, C. P. (2002). The revised self-leadership questionnaire: Testing a hierarchical factor structure for self-leadership. Journal of Managerial Psychology, 17(8), 672-691.
---
Help jij graag mee om Platform Lerende Leiders gratis toegankelijk te houden? Bezoek dan ook eens onderstaande adverteerder en sponsor op die manier Platform Lerende Leiders.
Wat vind jij? deel het met ons!
INFO: Je plaatst dit bericht als 'Gast'